Outdoor painting on an individual level
It is wonderful to paint in and around Saint Bérain. The beautiful landscape, viewpoints and the charming village all serve as inspiration. But first, we consider your personal interests. You can work both in naturalistic or abstract forms. During the week you will learn the different aspects of painting. The use of materials and tools is an essential element, but composition, spatial representation, sketches and colour are also fully explained. The focus is on personal development. During the week you will learn the differences between 'looking' and 'see' and also discover your own signature and themes.
Suitable for beginners and advanced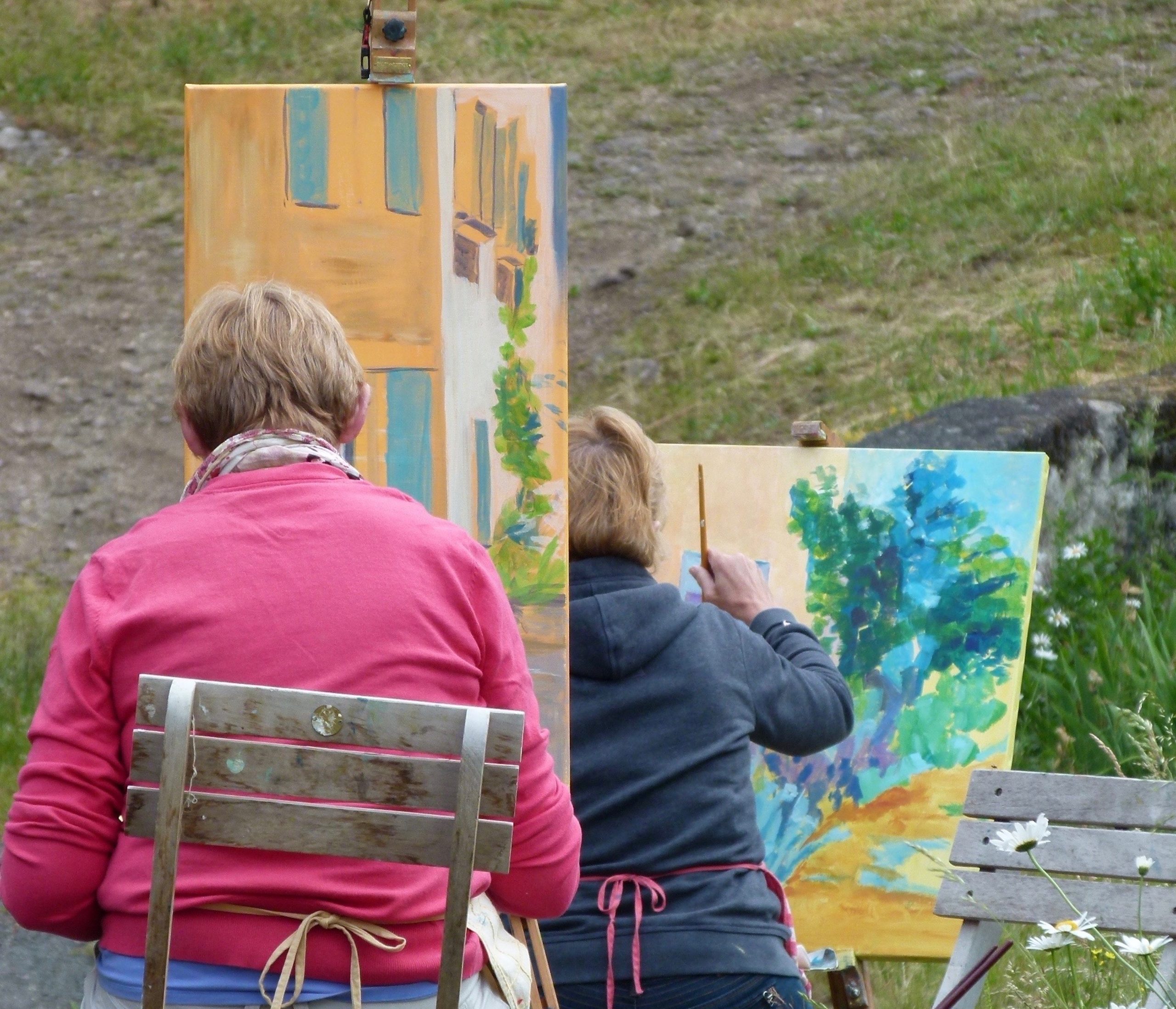 Paper, ink, chalk and paint
You will learn to work with different sketching and drawing materials, including pencil, crayons, conte, ink, pastel and sepia. With paint you can choose from watercolours, oil and acrylic. So you can decide whether you want to work on paper or canvas. On arrival, every participant receives an easel and drawing box on loan, complete with drawing materials, eraser and brushes. The various papers are in included in the Course Fee. Canvases can be purchased from us.
Through individual guidance we focus on your needs and abilities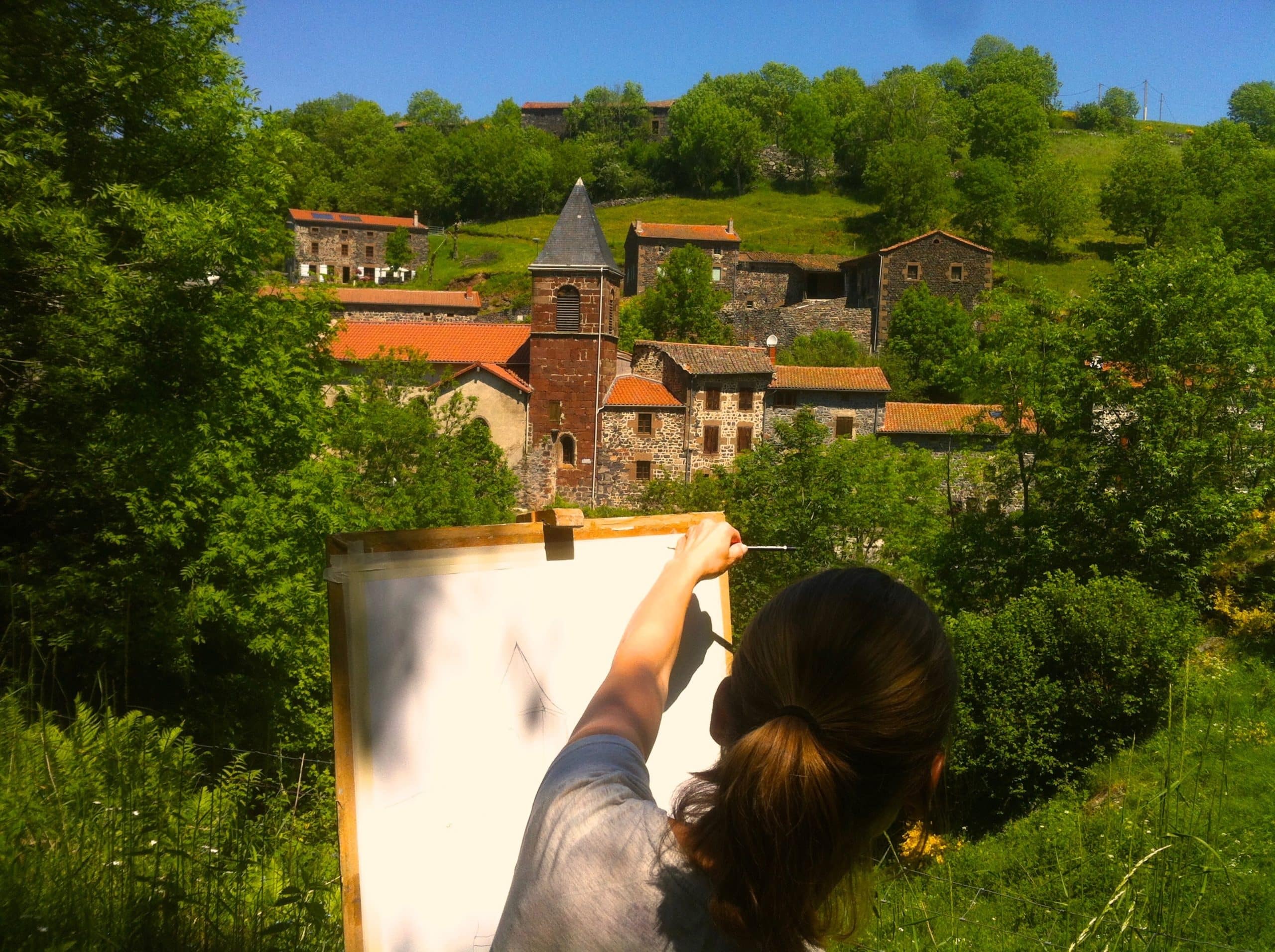 A relaxed atmpospher, and inspiring holiday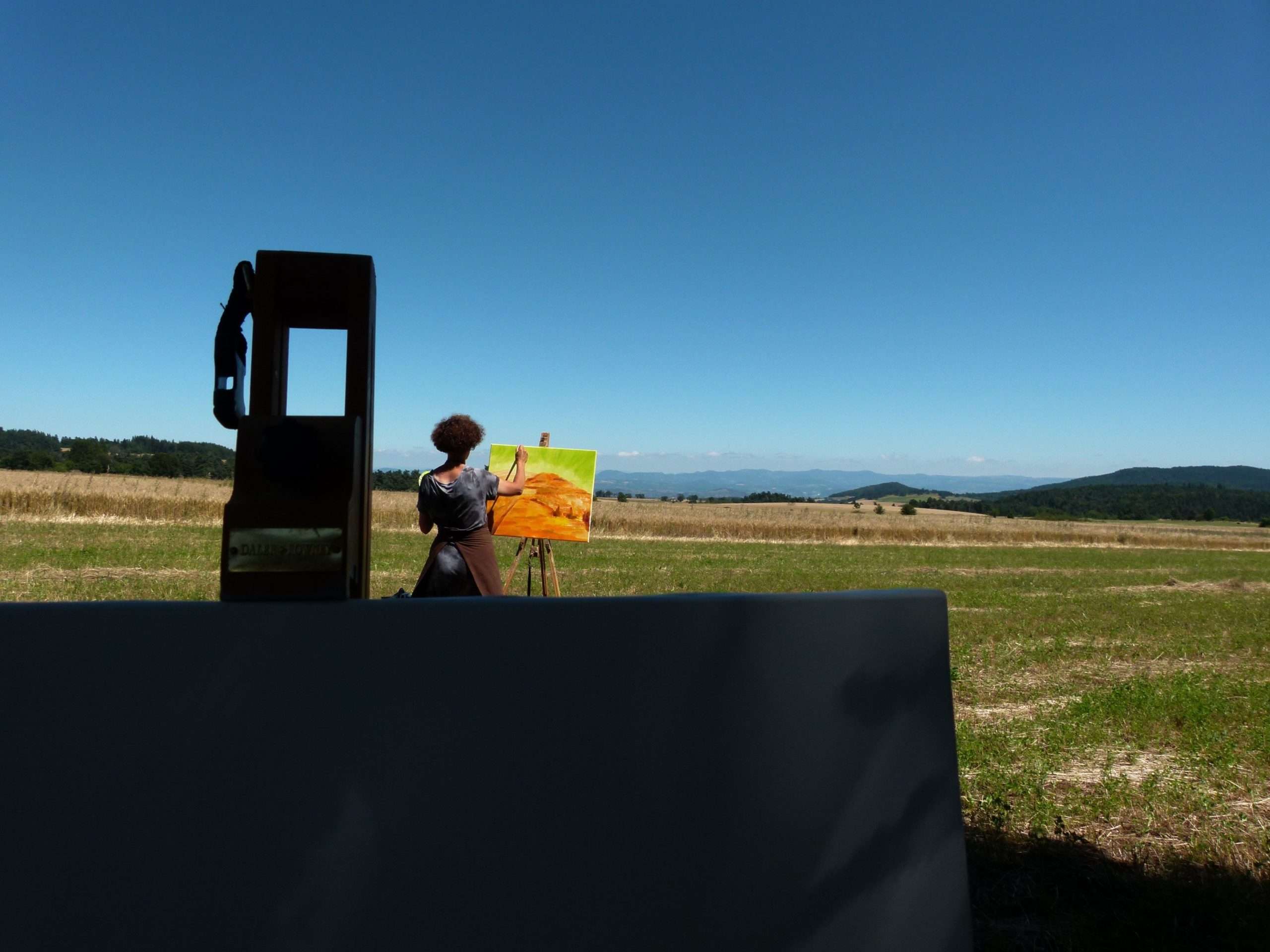 After lunch: A walk or a cultural visit in the area